BOOKS

StudioLab Manifesto: Critical Design for Liberal Arts.
In collaboration with Alainya Kavaloski. In progress.
INTERVIEWS


PUBLIC TALKS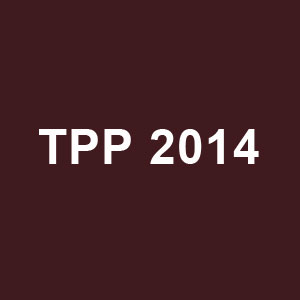 IMAGES

ARTICLES, ESSAYS, INTERVIEWS, REVIEWS
"Posthuman Misperformance: BP and the Flight of the Whooping Cranes." In MISperformance

– Essa

ys in Shifting Perspectives. Ed. M. Blažević and L. C. Feldman. Ljubljana: Zbirka Mediakcije and MASKA: 2014. Pp. 45-59.
"Performativitäten, Gegen-Performativitäten und Meta-Performativitäten." In Performing the Future. Ed. Erika Fischer-Lichte and Kristiane Hasselmann. Munich: Wilhelm Fink Verlag, 2013. Pp. 141-159 (German).
"Performance y Globalización." In
Estudios Avanzadas de Performance
. Ed. Diana Taylor and Marcela Fuentes. Mexico City: Fondo de Cultura Economica, 2011. Pp. 431-458 (Spanish).
"Abu Ghraib and the Society of the Spectacle of the Scaffold." In Violence Performed: Local Roots and Global Routes of Conflict. Ed. Patrick Anderson and Jisha Menon. Hampshire: Palgrave Macmillan, 2009.
"Performance and Globalization." In Handbook of Performance Studies. Ed. D. Soyini Madison and Judith Hamera. London: Sage, 2006.
"High Performance Schooling." Parallax 31 (2004): 50-62.
"Democracy's Performance." TDR: The Drama Review 47.2 (2003): 117-128.
"The Hole in My Life." Frakcija: Performing Arts Magazine 20-21 (2001): 90-93 (bilingual Croatian/English).
"Genre Trouble: (The) Butler Did It." The Ends of Performance. Peggy Phelan and Jill Lane, eds. New York: New York University Press, 1997. Pp. 217-235.
"Nouveaux Sites en Coulisses: Auteur de The Nerve Bible de Laurie Anderson." Trans. Frédéric Maurin. Théâtre/Public 127 (1996): 67-69 (French).
"Tabloid Theory and the Remains of Science." Lusitania 4 (1993): 101-112 (bilingual English/Portuguese).